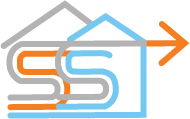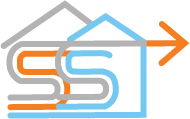 SOLID START
PROPERTY INSPECTIONS
The Melbourne building inspectors you can trust
"Leading building inspection company in Melbourne"
Special purpose inspection reports can be organised for all manner of building requirements.Solid Start Property Inspections can supply specific reports to answer any pre-design structural questions if you're renovating or extending.  In order for you to work out the best way to build your extension/ renovation utilising the existing structural design you have and in the most efficient and effective way.
We can also review any potential drainage issues and resolve them.
Solid Start Property Inspections can also inspect properties to provide owners, builders or renovators with a costing estimate for any potential renovation, extension or new build.
Give Ian a call to discuss further on 0477 100 118.
"Solid Start Property Inspections really do live up to their reputation as the leading building inspection company in Melbourne. Ian Stewart, thank you for your professionalism, advice and excellent customer service!"
"Fast turnaround of inspection report"
"Very professional – prompt communication and fast turn around of inspection report. Very competitive price for a great service. Ian completed inspection and report at my property in Brunswick within 24 hours."
"Does what he says he will do"
"I contacted Solid Start property Inspections to conduct a section 173 report. Ian was most helpful in not only providing me with a report (by the way in 24 hours-exceptional service). But in offering me advice on how to rectify things and general building advice. It is always a pleasure to deal with someone who is not only knowledgeable, but also who does what he says he will do. "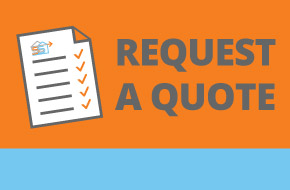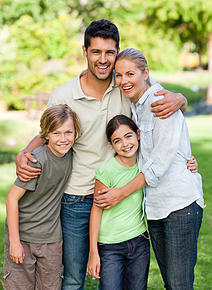 Our comprehensive Solid Start Inspection Reports provide you with all the details you need to make informed decisions about your property. 

"Ian went above and beyond"
"Ian provides a great service. He is very efficient and accommodated our request for a speedy inspection. He was very thorough and saved us a lot of problems later on. He also went above and beyond and gave us advice on a few other issues. We would be happy to recommend Ian to anyone."
"Ian went above and beyond"
"Highly recommended to everyone out there. Ian Stuart is a professional, friendly and great person to deal with. My first home inspection was done so smoothly and swiftly before time. Punctuality, price and professionalism defines Solid start property inspection business perfectly. Please don't hesitate go ahead and dial Mr. Ian Stuart. Value for money…????…peace of mind."
"Arrived on time, well priced and was easy to talk too. Had report back in a few hours. Highly Recommended"
"Great service and value for money. Turned up at the time they said they would and gave us valuable advice – What more could we ask for! I will definitely recommend"
"We recently enlisted Ian's services for an owner buildre report. Pleasant, prompt and professional, we highly recommend Ian. He explained everything he did and ensured we understood which we really appreciated. Thanks Ian!"
"Highly recommend Ian to anyone requiring building inspections. He was incredibly prompt, affordable, informative and very polite. Couldn't be happier with the service, thanks Ian ????"
"Very professional – prompt communication and fast turn around of inspection report. Very competitive price for a great service. Ian completed inspection and report at my property in Brunswick within 24 hours."
"I contacted 5 companies to arrange an inspection, not only was Ian the only one to get back to me that day, but he was also the cheapest. Ian is a pleasure to deal with and is very supportive. I needed an inspection in a hurry to sell our house and he was only too happy to oblige. I also had the report very quickly after his inspection. Highly recommend."
"Great business, I had Ian out this week to conduct an owner builder report on my pergola. Great communication, very well priced and he turned up when he said he would. Also very accommodating to my busy schedule. Report was emailed back to me only a few hours later. Highly recommend this business!"
"Very professional, on time
Excellent communication, myself being a novice in building & construction had few questions. Ian patiently explained me every single detail about the job to be carried out. I would highly recommend him."
"Ian was fast to respond and very efficient! He helped us out at short notice to get the permits we needed to sell our place. I would highly recommend you contact Ian if you need fantastic service!"
"Ian provides a great service. He is very efficient and accommodated our request for a speedy inspection. He was very thorough and saved us a lot of problems later on. He also went above and beyond and gave us advice on a few other issues. We would be happy to recommend Ian to anyone."
"Ian provides a great service. He is very efficient and accommodated our request for a speedy inspection. He was very thorough and saved us a lot of problems later on. He also went above and beyond and gave us advice on a few other issues. We would be happy to recommend Ian to anyone."
"Was an absolute pleasure to meet and deal with Ian. Competitively priced and high level of service and advice. Would love to deal with again."
"Really quick to come and inspect our place and great value! Gave us good practical advice to fix our subfloor and bring it up to spec"
"Ian from Sold Start Property Inspections was very through and he went extra to do a very fine comprehensive report. He also followed up and was available to walk through his report or any other query."
| | |
| --- | --- |
| | Pre Sales Inspections & Advice |
| | Pre Purchase Building Inspections |
| | 24 hour Building Inspections & Reports |
| | Informed Negotiation |