Building & Property Inspections
Solid Start Property Inspections has been providing property inspection services for all homes and commercial properties across Melbourne. Regardless of whether you are buying a home or a business property, you will find the services of Solid Start Property Inspections to be extremely helpful in your real estate decision making.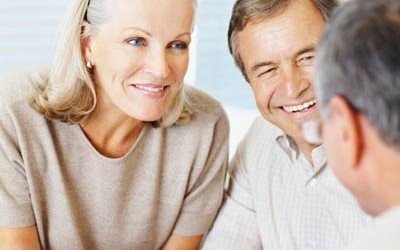 Every building & property inspection we complete gives you the expert information needed  to help you make the correct decisions regarding your property and budget.
Our fully qualified and experienced property inspectors are trained to detect minor and major defects and issues, providing accurate and reliable information about your property.
This information is vital and very important in helping to make your buying, selling and planning decisions easier, saving you valuable time and money.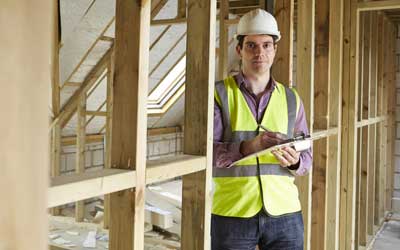 Solid Start owner Ian Stewart is a fully insured carpenter & registered builder with 25+ years of experience. Ian is also a Registered Building Inspector with the Victorian Building Authority.
This is important as the building inspection industry industry is unfortunately not regulated. Some 'building inspection' companies may offer 'building consultanty' with very little experience or knowledge to deliver your inspection.
Unless  they are a registered building inspector they are not qualified to perform building or pre-purchase inspections.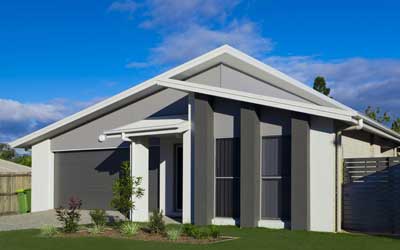 We offer a range of Building & Property Inspection services to cover all your requirements, including:
137B Owner Builders Reports
Owner Builders Defect Reports
Pre-Purchase Building Inspections
Independent New Home Inspections
Frame & Stage Building Inspections
Property Dilapidation Surveys
Give us a Call and speak with our Professional, Qualified Staff.
Solid Start Property Inspections – Inspecting Your Investment
It is important to know the condition of your prospective home or an investment property before making a final purchase, as there may be unknown or unseen problems that you must have missed otherwise. And if you come to find it after the purchase, it can be time-taking and expensive.
Ian carries out a pre-purchase or pre-sale building inspection by providing a thorough and detailed 'Building Report' that will give you the confidence that you are making a right deal.
We aim to provide you with a quick assessment and a detailed report that you can use as and when required. You can definitely rely on our services for an unbiased analysis of one of the most important investments of your life.
We also take care of organizing required legal paperwork involved while performing inspections on your behalf. This lets you focus on inspecting and finalizing the best property for yourself.
Pre-Purchase Property Inspections in Melbourne
Buying a home is an investment of a lifetime, so don't take any chance. Opt for our pre-purchase inspection services and make the right choice. A pre-purchase inspection will not only minimize the risk of running into any unpleasant surprises but, it may also give you the opportunity to negotiate the price to cover issues that may arise in the report.
Don't overpay for a property with issues that could have been easily identified. All you need is our pre-purchase inspection to get a comprehensive building report on the basis of which you can make an informed decision.
Our property inspections in Melbourne cover various aspects including:
Site: driveway, fencing, retaining walls, patios, and decks
Outbuildings: garages and carports
Roofing: roof shield, front elevation, roof space, chimneys, aerials, penetrations
Drainage: guttering, downpipes, channel traps
Exterior: Shielding, flashings, penetrations
Interior: Walls and ceiling, door and window, flooring, security locks, storage, electrical, wardrobes, insects, and pests
Kitchen: plumbing, oven, tapware and joinery units
Bathroom: showers, toilets, plumbing, tapware, vanities
Structure: ceiling space, sub-floor, insulation, alterations and additions and overall condition
Why Choose Us?
Ian has a wealth of knowledge and experience in all areas of the residential and commercial construction industry.  We provide:
Fast and Reliable Service
We take pride in having an efficient team of inspectors who perform their task with due care to produce an accurate report. We guarantee that once we are done with the property inspection, you will receive the report within 24 hours.
Our property inspectors have an extensive knowledge and experience in the building and construction industry. A systematic approach along with the expertise and experience of dealing with different types of the property lets us provide quality inspection.
The reports generated by us after the property inspection are comprehensive yet easy to understand as they are presented clearly. It clears the room for confusion by making sure that there are no complexities involved in the reports so that even you can understand it easily.
Book Your Building Inspection with Us!
For professional, reliable and fully-trained inspectors, contact us today at 0417 383 332. One of our friendly team members would be delighted to assist you with your requirements.
Request a Free Quote:
Our Services
Ian was an absolute professional and offered a competitive price. As he is a registered builder he was able to do a more thorough check of property than a general inspector and this was so important as I was worried about the house having safety issues not just cosmetic. Turned up on time and was very thorough. Highly recommend this company.
Highly recommended to everyone out there. Ian Stuart is a professional, friendly and great person to deal with. My first home inspection was done so smoothly and swiftly before time. Punctuality, price and professionalism defines Solid start property inspection business perfectly. Please don't hesitate go ahead and dial Mr. Ian Stuart. Value for money…peace of mind.
We recently enlisted Ian's services for an owner builder report. Pleasant, prompt and professional, we highly recommend Ian. He explained everything he did and ensured we understood which we really appreciated. Thanks Ian!
I contacted 5 companies to arrange an inspection, not only was Ian the only one to get back to me that day, but he was also the cheapest. Ian is a pleasure to deal with and is very supportive. I needed an inspection in a hurry to sell our house and he was only too happy to oblige. I also had the report very quickly after his inspection. Highly recommend.