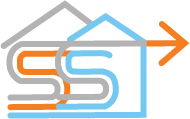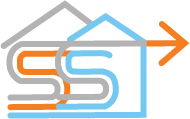 SOLID START
PROPERTY INSPECTIONS
The Melbourne building inspectors you can trust
The Trusted Building Inspections Service in Melbourne
Solid Start Property Inspections is your guide in the confusing world of property & building inspections across Melbourne. We offer a range of building inspection reports that are designed to provide the details and insight you need to make decisions about buying, selling, developing or maintaining your investment.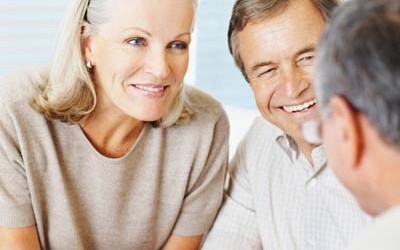 A completely independent building inspection service for your building and property in Melbourne
We are known for our professional, helpful and friendly service when inspecting your investment. Here at Solid Start Property Inspections, we specialise in providing a range of quality building inspection services in Melbourne. Our detailed comprehensive photo reports are easy to read and give you the information you need to make those important decisions with confidence.
Solid Start Property Inspections is the only company you need for building inspections and reports in Melbourne and we provide a comprehensive range, including:
Give you the legal documentation to be included in your section 32 to show prospective buyers the building works you have done. This gives them peace-of-mind and may lead to better offers on your home. It is also a mandatory requirement to purchase your builders warranty insurance if your building works were over $16,000.
Give you the written proof to have your builder rectify possible defects as the build progresses, saving worry and costly extensions in time and possible legal costs after your build.
Help you negotiate and bargain with confidence when buying.
Our comprehensive inspection service includes pool & spa fences and barriers, gates and hardware, vegetation and climbable landscaping compliance, locating structural issues as well as all necessary pool area checks and more.
All professional demolition and building companies should have dilapidation inspections and reports done prior to any works beginning as they can save you valuable time and thousands of dollars in costly legal arguments regarding damages to neighbours' properties after your construction is complete.
Melbourne's professional independent building inspections & reports for your peace-of-mind
The Solid Start Property Inspections team is fully-qualified and insured and adheres to strict industry standards. Our reports will look deep into the property and building, assessing every aspect, checking and advising on dozens of major and minor issues. Our comprehensive service will also advise on courses of action and maintenance that may be required to rectify problems.
Every building & property inspection we complete gives you the expert information needed  to help you make the correct decisions regarding your property and budget.
Our fully qualified and experienced property inspectors are trained to detect minor and major defects and issues, providing accurate and reliable information about your property.
This information is vital and very important in helping to make your buying, selling and planning decisions easier, saving you valuable time and money.
Solid Start owner Ian is fully insured and registered with the VBA as a building inspector.
This is important as the building inspection industry is unfortunately not regulated. Some 'building inspection' companies may offer 'building consultancy' with very little experience or knowledge to deliver your inspection.
Unless they are a registered building inspector they are not qualified to perform building or pre-purchase inspections.
We offer a range of Building & Property Inspection services to cover all your requirements, including:
137B Owner Builders Reports
Owner Builders Defect Reports
Pre-Purchase Building Inspections
Independent New Home Inspections
Frame & Stage Building Inspections
Property Dilapidation Surveys
Special Purpose Building Inspection
Give us a Call to speak with our Friendly Staff.
Learn more about our exceptional building inspection service around Melbourne by calling today!
For more information about our services, please do not hesitate to get in touch with the team at Solid Start Property Inspections. We will be happy to answer your questions and queries to ensure that you have all the information you need on melbourne building inspections. Pick up the phone and call us on 0477 100 118 to speak with our helpful and friendly team. You can also leave your details in our contact form and we will get back to you as soon as we can.
We also specialise in servicing these locations for building inspections: Berwick, Cranbourne, Boronia, Dandenong, Clyde, Nunawading, Narre Warren, Ferntree Gully, Wantirna, Pakenham, and Werribee.
blank
How do i pay for my inspection
We accept payment by direct deposit, PayPal or cash. Please discuss your options with our Building Inspector when you receive your quote.
Do you provide Owner Builder Section 137B reports?
Yes, Solid Start can provide Section 137B reports as required.
Are you Fully Qualified and Insured?
Yes. Solid Start Property Inspections carry full professional indemnity and public liability insurance. We carry out all our inspections to the Australian Standard AS4349.1 Ian Stewart is a fully qualified and Registered Building Inspector. Registration IN-L41845.
How can I arrange a building pre-inspection?
To arrange a building inspection simply complete our online "Request A Quote" form and we will contact you to discuss your requirement
Why do I need a Pre-Purchase Inspection?
• To identify safety hazards, minor and major structural defects.
• To plan your maintenance and repairs.
• Deal with problems in your existing home before they worsen.
• Plan your renovation.
• Identify any damage caused by termites or other pests.
• Identify potential asbestos issues.
• To ensure your investment is secure and to save you money.
• To be well informed to negotiate your sale or purchase with confidence.
My experience with Solid Start Property started with a quick online quote and booking & they are very responsive. Upon arrival Ian was professional and organised; great to deal with and friendly towards our dog. Highly recommend.
I've never engaged an authorised building inspector before. So I googled the service and found Ian's website to be most informative. I sent an inquiry and simply communicated via email, as I am a working mum and always pressed for time. I have found Ian very professional and efficient to communicate with. We communicated via email all throughout the process, needing only one phone conversation at the very end after I received his report. He is prompt and most reliable in answering all my questions. He coordinated directly with the real estate agent to schedule the inspection within the deadline we were given. He also recommended an equally reliable and professional pest inspector. He is detailed in his report and made sure he included responses to my specific concerns as well. I would highly recommend him to anyone who wants professional, reliable, prompt and efficient service.
Highly recommended to everyone out there. Ian Stuart is a professional, friendly and great person to deal with. My first home inspection was done so smoothly and swiftly before time. Punctuality, price and professionalism defines Solid start property inspection business perfectly. Please don't hesitate go ahead and dial Mr. Ian Stuart. Value for money…peace of mind.
We recently enlisted Ian's services for an owner builder report. Pleasant, prompt and professional, we highly recommend Ian. He explained everything he did and ensured we understood which we really appreciated. Thanks Ian!
– Nadine Mills
I contacted 5 companies to arrange an inspection, not only was Ian the only one to get back to me that day, but he was also the cheapest. Ian is a pleasure to deal with and is very supportive. I needed an inspection in a hurry to sell our house and he was only too happy to oblige. I also had the report very quickly after his inspection. Highly recommend.
– Ben Roe
Ian was an absolute professional and offered a competitive price. As he is a registered builder he was able to do a more thorough check of property than a general inspector and this was so important as I was worried about the house having safety issues not just cosmetic. Turned up on time and was very thorough. Highly recommend this company.
– Bee Dee
I am really glad I met Ian and I was able to receive his valuable professional advice and recommendations during my property inspection. It really gave me peace of mind. He is absolutely a gentleman, friendly, prompt and thorough in his work. The great reviews he's received already speak for his service and anyone who works with him will not be disappointed. I can't thank him enough!! No doubt Ian is now my go-to professional for property inspections and I highly recommend his service to anyone!
– Dilmi Gunarathna
Absolute pleasure to deal with Ian. Ian went above and beyond to help us through the entire inspection process. Honest, affordable, reliable and super proactive. Ian has helped us go into the auction process of our home with all the confidence we need. Highly recommend Ian and Solid Start Inspections.
Ian was professional, personable, reliable and prompt. He replied to my emails in a timely manner and is true to the commitment he makes. Excellent price from a registered building inspector (approx. 30% less than other quotes I obtained). He delivers a high standard of service and promptly delivers a high quality report. I will definitely use his services in the future and I recommend him to you without hesitation.
Highly recommend. Good price, Was easy to deal with, would use again.
Ian has completed three inspections for us so far. Always a quick service and the reports are very detailed and easy to understand. He is very professional in his communications and punctual for the inspections. I'd definitely recommend to friends and family
Very happy with Ian's service. His communication was great, turned up on time and was very professional throughout our dealings. I would happily recommend his services to new clients.
Ian was an absolute legend! During the difficult time of COVID restrictions he was extremely helpful...
Highly recommended. Great service, prompt inspection, friendly and helpful. Would definitely use Solid Start again!
Ian was a breath of fresh air at the end of a very stressful owner-builder renovation! Ian showed up on time, was efficient, helpful and professional. If only all of my trades and other external contacts required on this build were as wonderful as Ian. Thank you, Ian!!
Ian was fantastic. Did my inspection at short notice when others were still on Christmas break. Responsive, professional, fast. Highly recommended.
5 Star Service! Thank you Ian. Really appreciate your quick turnaround on our 137B Inspection. All the best... John
Ian and Ross (SSPI Property Inspections) were very prompt, professional and explained precisely what was needed to ensure our pool became compliant. I have and would not have any hesitation in recommending him to anyone in the future.
Ian was fantastic, a gentleman, communicative and quick to produce the reports we need to sell our house!
Ian gave me a great peace of mind with pre-purchase property inspection. He made himself available on a very short notice, was responsive on comms, and the agent highly regarded his thoroughness and attention to detail. Very happy customer!
We can't rate the assistance provided by Ian highly enough. Ian's advice over the phone and email helped us so much - he provided clarity on S32 requirements - our numerous questions were never a problem for him. Ultimately Ian's advice resulted in us not needing to go ahead with an inspection - saving ourselves money but costing him a job. He could quite as easily have taken our money for unrequired work but it was more important to him that he gave us the correct advice without strings attached - quite unexpected and highly appreciated. Next time we need some professional and ethical help we'll definitely look him up.
How much does a building inspection cost in Melbourne?
There are many factors to consider during a building inspection and this means the price can vary. It is important to get a quote as the level of detail required, the location of the property and its size, all impact the cost. Generally, you can expect to pay between $200 – $1000 for an inspection.
What should I look for in a building inspection?
Firstly, your inspection should be conducted by a qualified person, such as a VBA registered building inspector, building surveyor or an engineer. A trained professional will know what to look for and where and will have the proper insurance coverage.
AS the building inspection industry for inspections such as 'pre purchase ' and 'new home stage inspections' is not regulated basically anyone can set themselves up as a 'building consultant' and offer to do these inspections for you.
So it is imperative you do your homework and find a fully qualified 'professional' to assist you in inspecting what will be most likely your most valuable asset.
Do you need independent building inspections for a new home?
Stage inspections are an essential step when buying a new home. While you would hope you're builders comply with the appropriate codes and standards, and does a high standard of work, in this fast paced building environment, this isn't always the case.
It is important to make sure.at specific stages that everything is being done correctly and to code.
This could be the biggest purchase of your life and you do not want to leave anything to chance.
What should I look for in a new home inspection?
It is vital that your inspection is carried out by a person with the right experience and training. They will know where to look and ensure that every detail is checked. Once your inspection is completed your professional inspection should provide you with a comprehensive written report with photos and references to Australian standards, the building code of Australia (NCC) , GSAT and more.