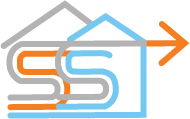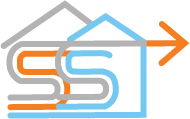 SOLID START
PROPERTY INSPECTIONS
The Melbourne building inspectors you can trust
Comprehensive Pool Inspections Melbourne
Did you know that from December 1st it will be mandatory for all swimming pools and spas to be registered under state law? What's more, a new compliance regime will be introduced to ensure swimming pools and spas are safe for use.
Solid Start Property Inspections is a fully qualified and registered pool inspections provider for Melbourne homes and businesses. We are a Registered Building Inspector with the Victorian Building Authority, meaning we are able to provide swimming pool safety inspections throughout the city.
Our comprehensive inspection service includes pool & spa fences and barriers, gates and hardware, vegetation and climbable landscaping compliance, locating structural issues as well as all necessary pool area checks and more.
Trusted, Efficient Pool and Spa Inspections
The team of highly trained and dedicated inspections experts at Solid Start Property Inspections have years of experience in providing Melbourne homes and businesses with comprehensive, thorough pool and spa inspections.
We have seen it all, and this means that if your pool/spa area doesn't meet safety requirements, we'll know. Trust our team to provide a detailed, easy to read written report with clear photos and explanations of defects noted. If we find that your pool doesn't meet Victoria's high safety standards, we can provide you with a full solution to ensure that the area is made safe for all to enjoy.
Furthermore, we work alongside Melbourne real estate agents to ensure that the pools and spas of their sale/lease properties meet Victorian standards.
Leaving No Detail Unchecked
When receiving a pool and spa area check with our team, we ensure that we will leave no detail unchecked. Whatever your concerns regarding your area, whether it be the fence or barrier, or a structural problem, we will ensure that we locate the problem. This is all part of our dedication to providing Melbourne's most comprehensive inspections service, something we are very proud to offer.  
Contact Our Team for an Inspection
Worried about the safety standards of your pool/spa area? If you would like to arrange an inspection with the friendly team of experts at Solid Start Property Inspections, or have any enquiries about our service, please feel free to get in contact with us.
We are committed to providing our valued clientele with an exceptional standard of communication, and will be happy to answer any questions you have regarding our service or book your home/business in for an inspection at a time that suits you best.
Call us on 0417 383 332 or submit an enquiry form on our contact page and we will get back to you with all the information you require regarding top class pool and spa inspections for Melbourne homes and businesses.
If you need other inspections services, click here for new home inspections, owner builder reports or dilapidation reports.
What you need to do for now
In our opinion you don't need to have your pool inspected just yet…
There are a few steps required.
STEP 1:
The owner of the pool must apply to register their swimming pool using the prescribed application form (Form 22). The application must be accompanied by any relevant documents required by the form and the registration fee. 
New regulations require swimming pool owners to register their swimming pools with the relevant council prior to 1 June, 2020.
STEP 2:
After receiving your registration council will send confirmation of the date of your swimming construction. This will determine the relevant regulations that are applicable to your pool. There are several different regulations depending on when the swimming pool was deemed to be constructed by the council.
A swimming pool inspection can only be carried out after you are in receipt of this council confirmation.
STEP 3:
Then a registered building practitioner (us) can inspect the swimming pool or spa and issue the appropriate certificate of compliance or noncompliance.
Do you already have a Pool or Spa?