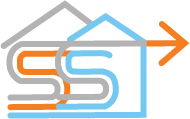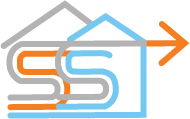 SOLID START
PROPERTY INSPECTIONS
The Melbourne building inspectors you can trust
Melbourne's Provider of Trusted 137B Owner Builder Reports In 24 Hours
We provide 137b Owner Builder Defects report in Melbourne with a quick 24 hours turnaround. Our reports comply with your insurance and conveyancing requirements and will enable you to obtain an owner builder warranty insurance. To get an obligation free quote or to speak with one of our inspectors, get in touch today.
Section 137B reports and why Melbourne owner builders need them
The Building Act 1993 Section 137B refers to building works that have been carried out by an Owner Builder and the owner then wants to sell the home within 6.6 years of the works being completed.
Under the Act, an owner builder who carries out building works on their property and then decides to sell the property within 6 years and 6 months of the works being completed must obtain a 137B Defects Inspection Report. (Commonly known as Section 137B Report)
Who is an owner builder and when is a 137B defect report needed?
An owner builder is defined as someone who "constructs or renovates a domestic building on his or her own land, and who is not in the business of building". Genuine owner builders do not intend to sell or rent the property immediately and must reside or intend to reside in the dwelling upon completion of the works. The Owner Builder must also be the owner of the property or the title holder.
A Section 137 B Inspection Report is required only if you sell the home within 6 years and 6 months of the works being completed. If you sell the home after 6 years and 6 months of the building works being completed, you don't require one. The value of the works does not matter. The value of the works only matters in relation to warranty insurance. If the value of the works is over $16,000, the owner builder must get warranty insurance.
What the section 137B owner builder defect report includes
This report is a description of the building works the owner builder had built. It could be any building work not limited to but including, carports, decks, garages, extension or entire homes. The report describes any defects including incomplete works, deterioration, footings issues, framing issues, roof defects etc.
Where is the Section 137B Report Being Used?
The Section 137B inspection report gets attached to the Section 32 Contract of Sale for potential buyers to see. If the value of the building work is more than $16,000, then building insurance must be obtained by the owner builder and a certificate of currency given to the buyer pre-contract. The insurance must cover structural defects for 6 years and non-structural defects for 2 years.
Legally Who Can Carry Out House Inspections for Section 137 B Reports?
Only Registered Building Inspectors or Surveyors, Builders, Architects, Structural Engineers and Drafts persons engaged in the Building Industry.
If You Need A Reliable 137b Owner Builder Report Fast – Call Us Today!
We also specialise in these local areas for our owner builder reports: Berwick, Cranbourne, Pakenham & Werribee.
Ian was fast to respond and very efficient! He helped us out at short notice to get the permits we needed to sell our place. I would highly recommend you contact Ian if you need fantastic service!
We recently enlisted Ian's services for an owner buildre report. Pleasant, prompt and professional, we highly recommend Ian. He explained everything he did and ensured we understood which we really appreciated. Thanks Ian!
I contacted 5 companies to arrange an inspection, not only was Ian the only one to get back to me that day, but he was also the cheapest. Ian is a pleasure to deal with and is very supportive. I needed an inspection in a hurry to sell our house and he was only too happy to oblige. I also had the report very quickly after his inspection. Highly recommend.
Great business, I had Ian out this week to conduct an owner builder report on my pergola. Great communication, very well priced and he turned up when he said he would. Also very accommodating to my busy schedule. Report was emailed back to me only a few hours later. Highly recommend this business!