24 Hour Turn Around Expert Dilapidation Reports & Surveys in Melbourne
Solid Start Property Inspections provides professional dilapidation or pre-existing conditions inspections and reports. It is important to document the condition of neighbouring property or properties before you begin the demolition or building of a property. To protect yourself, get a dilapidation survey and report for your Melbourne property.
Comprehensive dilapidation surveys, inspections & defect reports in Melbourne
A dilapidation report & survey involves an inspection and a detailed written report, with photos of all the relevant areas of the neighbouring property documenting all pre-existing defects prior to the demolition and/or construction process. Areas that can be covered by a dilapidation report include:
Internally, including walls, floors, ceilings and trim
Externally, including buildings walls, fascia, gutters, roofs, windows and trim
Paved areas, decking and pergolas
Fences
Outbuildings, including garages and carports
Retaining walls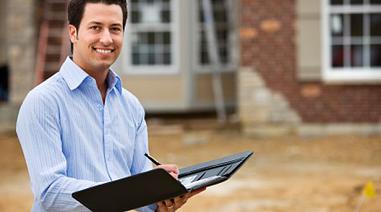 Our dilapidation survey and report is available for all aspects of your Melbourne project
We also provide professional dilapidation reports on 'public assets' for your building projects across Melbourne.
These cover areas such as:
Footpaths
Crossovers
Rear lanes
Street signs
Power poles
Street trees
A dilapidation report & survey is important for documenting pre-existing damage or defects to council assets when obtaining a mandatory 'public asset or crossover' permits from the relevant council. They important for claiming bonds/deposits from the council after the building process is complete.
You (and your neighbour) will have a copy of the building's condition prior to the start of works. This is important when the build process is completed as there may be a dispute regarding alleged damage to the neighbouring property. Having a dilapidation report done prior to the building process can help negotiate through the dispute without expensive legal costs.
These reports are mandatory in some circumstances and becoming more requested by councils and insurance companies.
Get reliable information fast with our dilapidation inspection report & survey service in Melbourne – call now!
At Solid Start Property Inspections we can complete dilapidation surveys quickly and provide professional dilapidation reports to builders, developers and homeowners. We cover all of Melbourne, so get in touch today and arrange a dilapidation report for your Melbourne property.
If you need other property inspection services, click here for swimming pool inspections, owner builder reports or new home inspections.
We also specialise in these local areas for dilapidation reports & surveys: Berwick, Cranbourne, Pakenham & Werribee.
Happy Customers
Ian was incredibly accommodating, extremely efficient, and extraordinarily professional. Highly recommended for a quick turnaround and wonderful result. Thanks Ian!
Ian was an absolute legend who rocked up ahead of scheduled time after a short turnaround a day before Melb Cup for a 137B O/B Defect report that was required before the insurance could be taken out. He explained everything of why certain things were required and was very friendly and professional. I would highly recommend Ian of SSPI for all your property or building inspections. We need more people like Ian who actually know what customer service is... not to mention the report was sent within 6 hours odd of our meeting ending... so that i could obtain an insurance quote ASAP.
Ian provided a professional, honest independent, dilapidation report for a neighbouring property to where we are building. Punctual service with an eye for detail. Looking forward to the next job. Cheers.
Highly recommend Ian and Solid Start Property Inspections and his services. We contacted him on Monday night. He was so prompt in his service and his report we had everything by lunchtime the next day. Very professional and exceptional service!
Ian Stewart was on time, accommodating and did everything he said he would do. Gave us a terrific summary over the phone when he left so we were informed , and then sent through a detailed report. I could not be happier with his experience and his service. As we are not builders, he was very good at explaining some issues  and was generous with some additional  advice.  Yes I would recommend this company to my friends
Professional service, good communications and very prompt in responding my questions/ requests. Recommended.
Briodie Steele
2023-08-23
Great prompt service! Ian was delightful to deal with, informative, arrived on time and completed report the same day.
Simone Patmore
2023-08-18
Ian was very prompt and lovely to deal with. Would highly recommend.
Couldn't be happier, found myself in a tricky situation and needed an independent report. Ian was prompt, professional and was a wealth of knowledge on building overall. Will definitely use again.
Great manner, responsive and kind to the dog. Great service.